We just wanted to share one of our more recent commercial projects – Boba Latte in Richardson, Texas. This project used 25+ sheets of Super White Avonite. The serving bar was quite an undertaking as every corner was hard seamed and custom fabricated. Almost every surface is wrapped in Avonite making Boba Latte not only stunning to look at, but extremely easy to keep clean.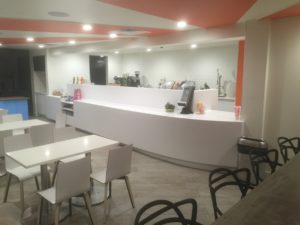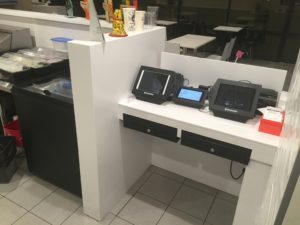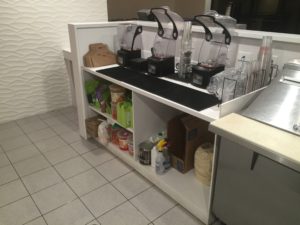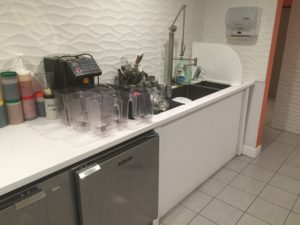 The big advantage of solid surface is that once the seams are pulled and sanded they become nearly invisible. The entire serving bar is hard seamed leaving almost nowhere for dirt or grime to collect. You simply wipe down the Avonite with some windex or cleaner and the material stays bright white and extremely sanitary.
If you have not been to Boba Latte yet, we highly encourage you to do so. Their place is absolutely incredible with the Avonite Countertops and the Porcelanosa tile throughout. This one took some considerable time and money to complete and we are so thankful the owners held true to the design and did not value engineer it like so many other projects!!
Thanks again Josh and Julie for putting your faith and confidence in SPW Surfaces!